JM Racing Honda intent on making big strides in MXGP
The JM Racing Honda MXGP team is in full preparation for the start of the coming MXGP world championship season. The team enjoyed a positive winter preparation period and the Honda CRF450 provides a solid base with which to go on the hunt for MXGP success.
During the long period of uncertainty, the team focused primarily on training to maintain rider fitness. They also utilized the time to fine tune the Honda CRF450 bikes according to the wishes of the riders. Now that the date of the first GP has been announced as 13 June in Russia, the team will increase the intensity of their preparation work, aiming for a good kick off to their GP campaign. "We have a great winter preparation period behind us. The Honda CRF450 is simply amazing, and the riders are in rapture over the bike. In Henry Jacobi and Michele Cervellin, we have two good riders, and I expect that we will be able to make strides forward with them. It will be a long season, seeing as there will be races all the way into December, but we are ready and anxious for the first drop of the start gates," Team owner Jacky Martens said.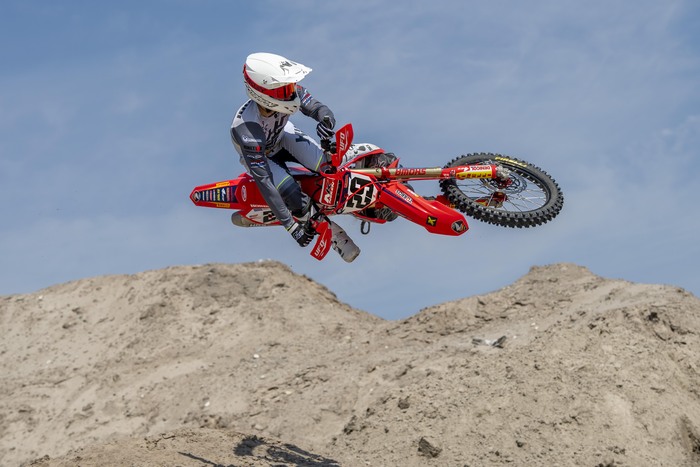 "The atmosphere within the team is great and everything blends well. Last year, I was too overawed by the big names in the MXGP class, and I want to establish myself as a contender this year. I want to take the battle to them, and see how we progress. It is great to have an experienced person like Jacky by your side. He has helped me so much already with bike settings, and that boosts my confidence greatly," Henry Jacobi said. "The season is coming close and I am so anxious for the start gates to fall. I fell great in the team environment and I am confident that we can jointly make great progress. I started bike training a bit later than ideal due to a slight wrist injury, but we still have time until the first GP kicks off. We will do a lot of bike training in the coming weeks so that we are fully prepared," Michele Cervellin remarked.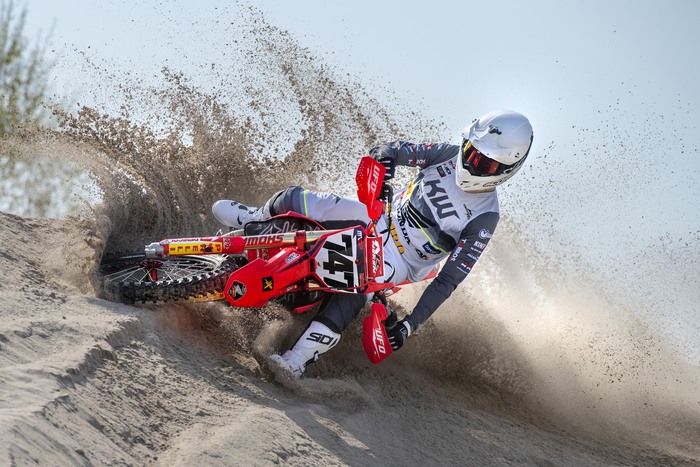 The MXGP world championship consists of 19 races. The series will kick off at Orlyonok in Russia, and the last race of the season will be in Bali, Indonesia, on 5 December. 
Words: JM Racing
Images: Bavo
Your comments